Accessories
Cozy Beanies, unique sling bags, and graphic masks to compliment your fit. Made with non toxic and OEKO-TEX certified materials. Made to order.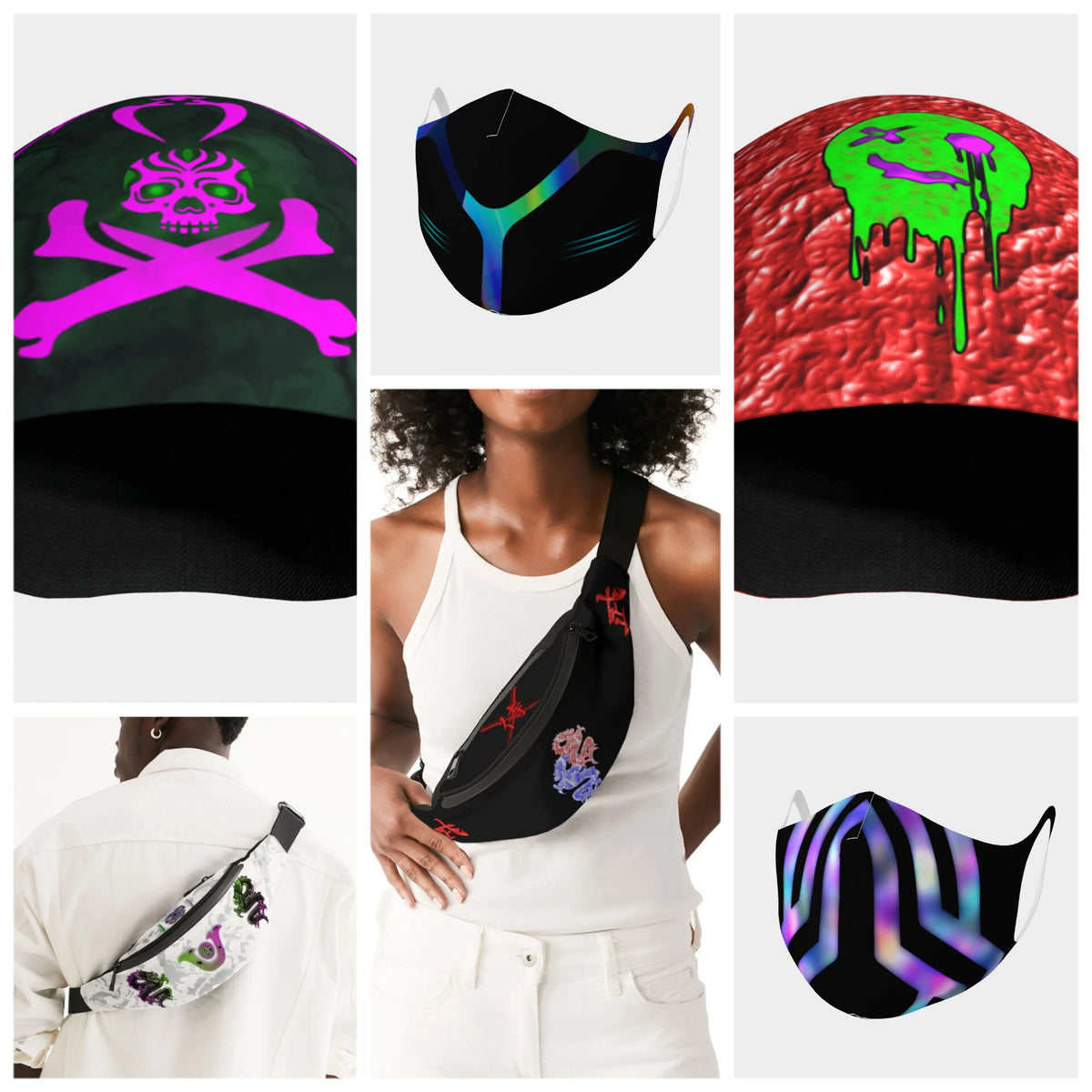 Accessories
Accessories adds an enhancing affect to your overall outift and can add favorable first impressions. It can be anything as small as a ring to as big as a bag.
Printed sling bags adds personality and creativity to your outfit. Beanies add a complete feel to your outfit. Printed masks adds a ninja touch.
As stylish as acessories can be they also add functional benefits. Sling bags can fulfill your tavel needs, masks reduce the spread of germs, and beanies keep your head nice and warm during winter seasons.